Pictured at 4 months old
First time in the ring as a baby puppy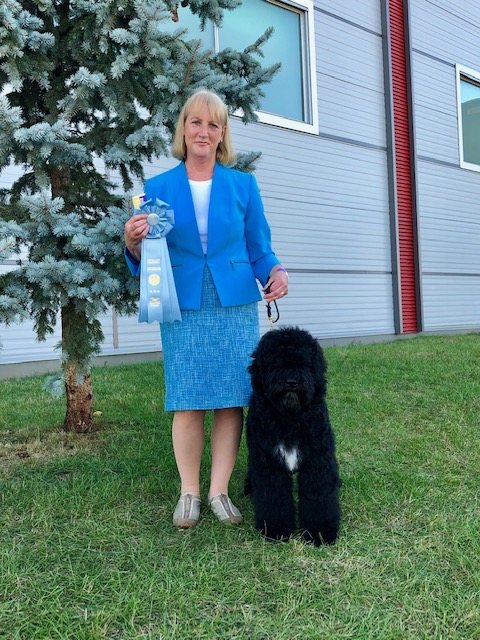 Pictured at 6 months old
Pictured at 9 months old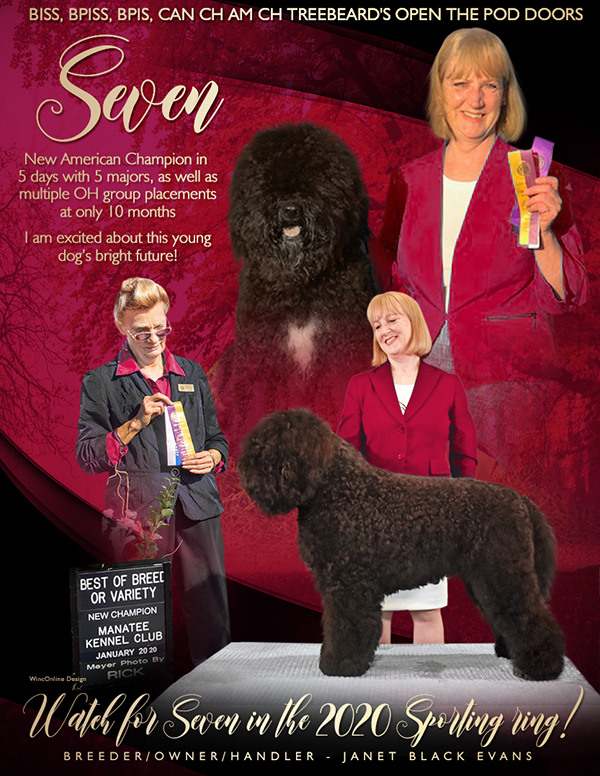 Pictured at 10 months old
Born: March 20, 2019
Breeder / Owner: Janet Black Evans
Seven is my keeper boy from my "O" litter. This was Scarlett's first litter, a litter of seven boys. This beautiful puppy has grown into a stunning dog. From his first show at 4-months as a baby puppy it was clear this boy could move. His structure and movement earned him his Canadian championship over four specials at 8-months. And at 9-months he was awarded Best Puppy in Show, Best in a Barbet Specialty, Best Puppy in a Barbet Specialty, and Best of Breed in a Sporting Dog Specialty. An incredible achievement for such a young dog.
The Barbet became fully recognized in the USA by the AKC on January 1, 2020. They have been recognized in Canada since 2006. Seven and I travelled to Brooksville Florida in January 2020, for a cluster of shows. In just five shows this 10-month old was Best of Breed each show earning him his American Championship. To say I am over the moon with the accomplishments of this young man is an understatement.
Seven is such a sweet boy, with a playful nature. We look forward to showing him again. And are very excited about the future of this young boy.